23 October 2020, 14:34 | Updated: 23 October 2020, 15:50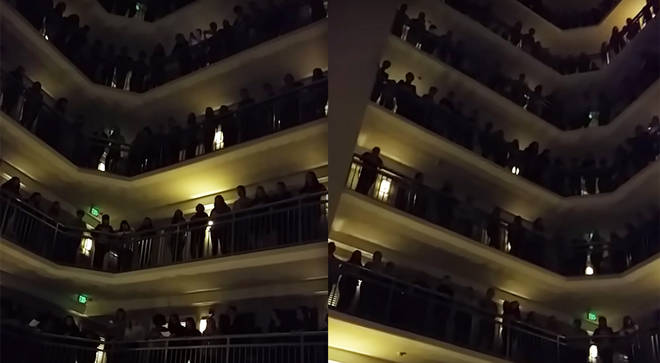 High school choir harmonises on a beloved spiritual, in one soul-shaking hotel acoustic…
A viral video of high school students singing the folk hymn 'Down to the River to Pray' on hotel balconies has just resurfaced, and it's a beautiful reminder of the power of group singing.
The impromptu performance took place at a Colorado hotel, where the treble ensemble of the Colorado All State Choir were staying that night.
Young students from across the US state sang a hair-raising a cappella arrangement of the traditional spiritual, arranged by Jace Wittig.
Have a listen below to the musical magic – and if, like us, you're waiting for the moment the harmony comes in, skip to…