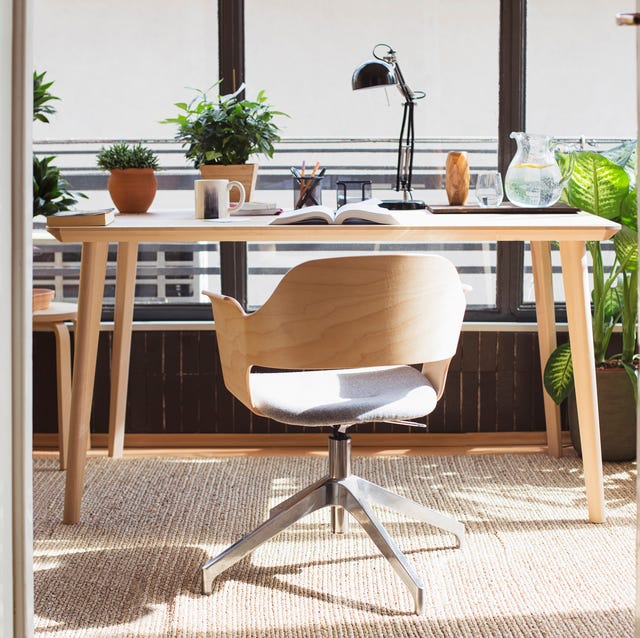 Lumina ImagesGetty Images
Seasonal Affective Disorder (SAD) is a common issue for many during the bleak, dark winter months. Whether you usually experience it or not, small changes to your environment could help you to navigate working from home as the seasons change.
Commonly affected by the changing weather, some of the signs of SAD include a craving for carbohydrates, a longing for deeper sleep, a persistent lack of interest in everyday activities and irritable behaviour.
With England's second national lockdown in place until Wednesday 2nd December and many of us working remotely, take a look at some of the simple ways you can combat SAD when at home this winter…
1. Work closely to natural light
A well-lit home office can help to boost your mood, mind, wellbeing and productivity levels. During the working day, try to sit as close to the window as possible. When the evening draws…