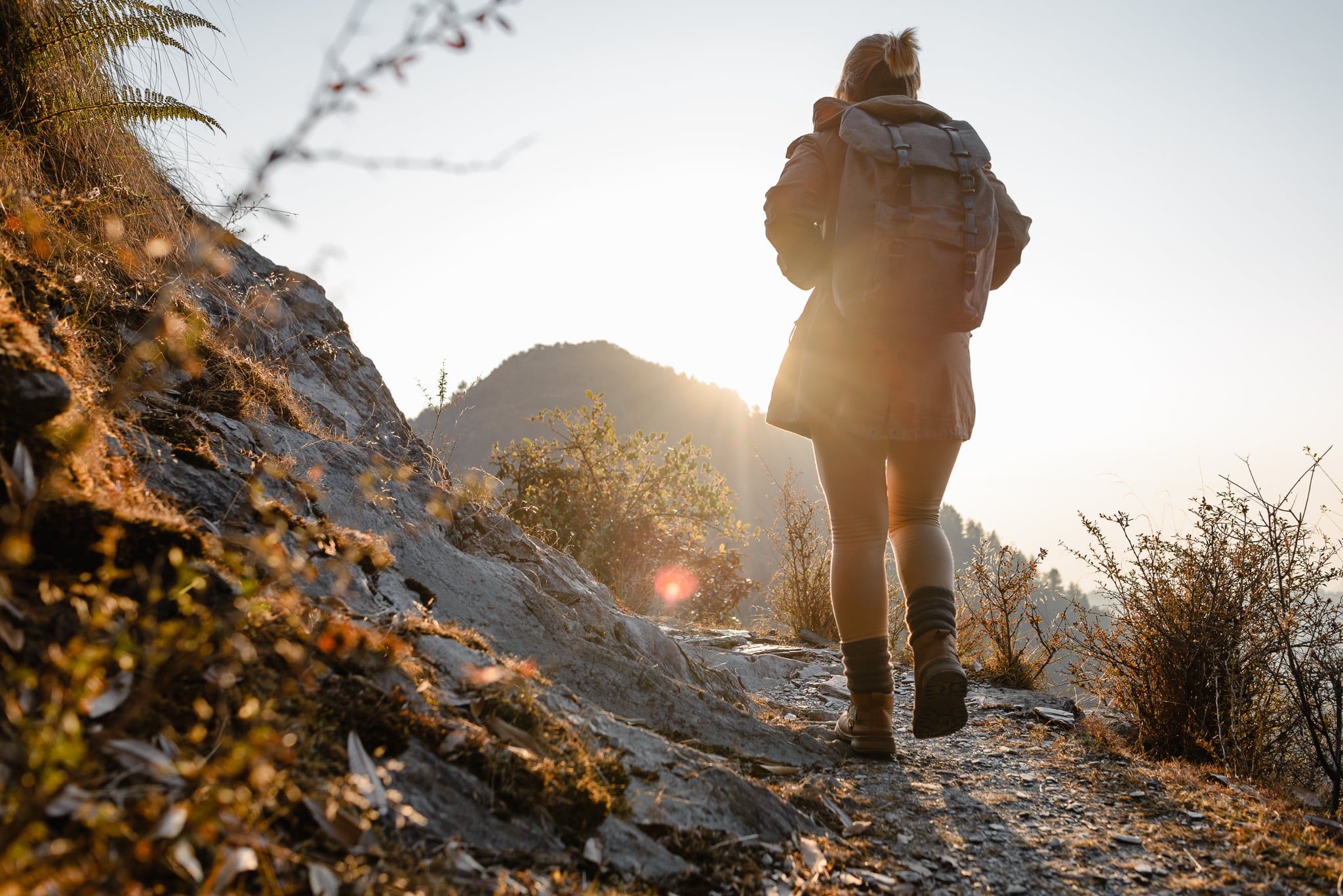 Of my favorite fall activities, hiking comes close to reigning supreme. Perhaps it's the fact I love a true full-body exercise, or perhaps it's that I love those scenic views and fantastic gear, but no matter which way you slice it, hiking is simply one of my favorite ways to enjoy fall.
As much as I love a good long hike, I alway feel sore the next day. Everything from my calves to my neck aches after logging all those uphill miles. Because I know the first step to combating soreness is to incorporate stretching, I turned to New York-based yoga instructor Tess Koenig to help get me on track.
For anyone like me who is tossing on that all-weather ColdGear® Infrared Shield Jacket ($100), lacing up those boots, and heading out on the trail, try these three stretches to loosen up first.
For the whole body from shoulders to chest, back, and legs: Side Bend Stretch
Stand on your knees with hips stacked right on top.
Extend your right…