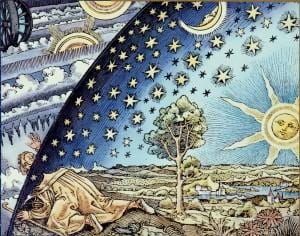 Recently I stumbled upon, or really, re-read an interesting offering from the late independent philosopher and spiritual commentator, Alan Watts. In one longish sentence, he summarized his personal spiritual perspective. "If I am asked to define my personal tastes in religion, I must say that they lie between Mahayana Buddhism and Taoism, with a certain leaning toward Vedanta and Catholicism, or rather the Orthodox Church of Eastern Europe."
As I read this, I felt profound resonances with his view of what was useful and true among religions.
For me the list would be similar, but, of course, as it is my way, slightly different. Zen Buddhism, with sympathies going to Taoism and Western (writ large) Christian mystical traditions, particularly aspects of Eastern Orthodoxy, but mostly Anglicanism, all washed through a profoundly rationalist and naturalist sensibility.
I then published the two summary statements on Facebook…