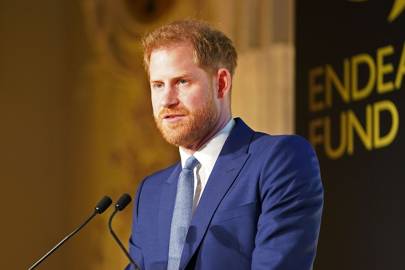 The Duke of Sussex has sparked some controversy for suggesting that Covid-19 was a punishment from 'mother nature' who 'sent us to our rooms for bad behaviour.'
Prince Harry was taking part in a conversation with Ellen Windemuth and Sam Sutaria from Waterbear, a new online platform which offers free content from more than 80 charities and NGOs worldwide.
Speaking about his role as president of African Parks, Harry said: 'Every single raindrop that falls from the sky relieves the parched ground. What if every one of us was a raindrop? If every single one of us cared? We do, because we have to, because at the end of the day nature is our life source.
'Being in nature is the most healing part of life. I truly believe…