This is one mighty hotel which has been built in a former Robert Gordon's University building, so big that it takes up a whole block in the city centre and whose scale is hard to take in without moving your head from east to west. It is that big.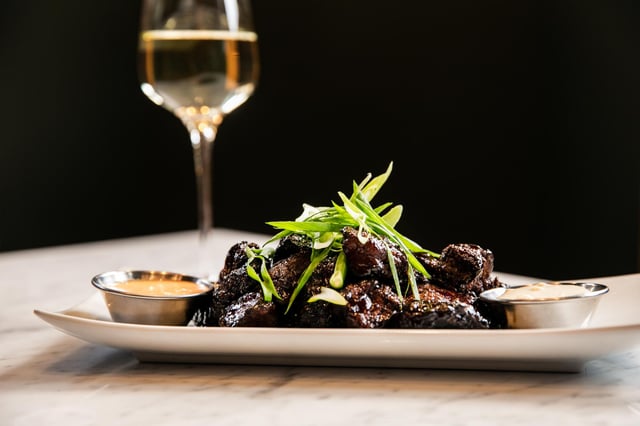 The Chop Bar and Grill serves up mains include chipotle mango chicken, fish tacos and steaks.
There has long been a lack of hotel rooms in central Aberdeen, particularly when the big oil conferences come to town, with reports of astronomical prices driven by the irksome theory of supply and demand and anecdotal late night chat of delegates being forced to stay in… Dundee.
Sandman Signature should fill that void but hopefully will also help to fuel a little buzz around a trip to Aberdeen for the casual visitor. The hotel sits right behind the newly refurbished Aberdeen Art Gallery, which has a new peep in its pipe after a £35m upgrade, and…