A delighted mom praised a hypnotherapist's "magic" touch after he "cured" her daughter's lifelong phobia of furry animals in a single 60-minute session – meaning the family can finally get a dog.
Terrified of popular household pets like cats, dogs, rabbits and guinea pigs, since being "spooked" when a neighbor's cat crept up on her when she was just six months old, schoolgirl Imogen Griffith, 17, went to extraordinary lengths to avoid them.
But when a friend told her childcare worker mom, Anna Griffith, 42, she had spent £200 (~$260) on a session with an extraordinary hypnotherapist to help her with her own issue, she decided to see if he could banish her daughter's fear.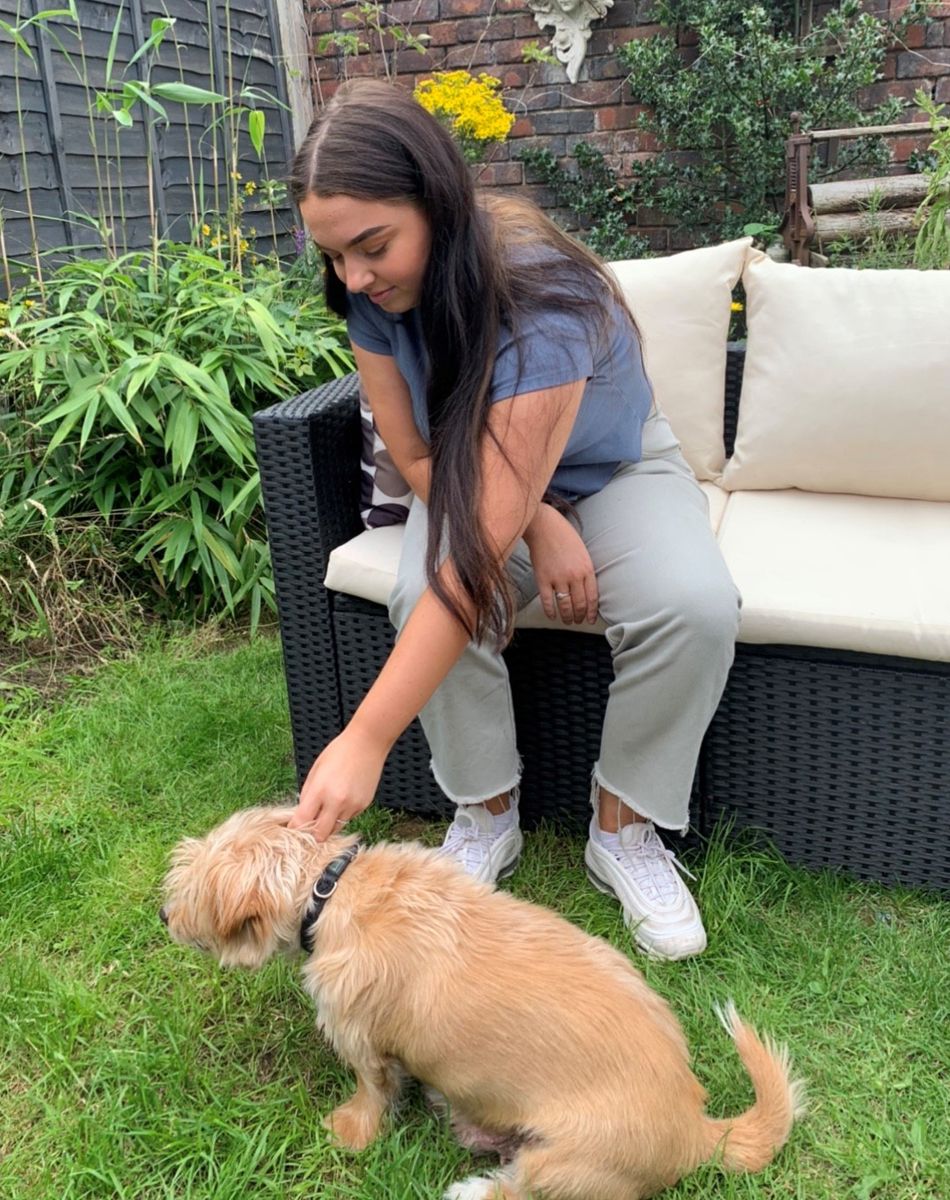 Imogen Griffith petting Sonny for the first time (Collect / PA Real Life)
Anna, of Stourbridge, West Midlands, England, who also has an older daughter, child care apprentice Liah, 18, with her husband, Stuart, 46, a steel worker, said:
"Honestly, it was like…