"I thought, 'where is the Headspace content which is very practical and accessible, they don't talk about religion at all, where can I go and do that?'," he says.
Harris – who previously worked in finance, including five years at Virgin Active – wants to scale MYND in a similar way to F45 Training with more studios across Sydney and Melbourne.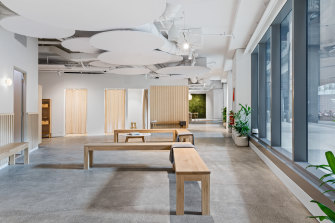 "This might sound arrogant, but we think there's massive scope," Harris says.
"I don't see why it couldn't be in 10 years' time something similar to F45 where every city has a studio where you go and meditate and it sits along your fitness regime."
While meditation centres aren't new, the more common format they offer is a multi-day or multi-week course, or less frequent drop-in sessions, often within a more authentic, Buddhist context. Some fitness and yoga businesses also have meditation…