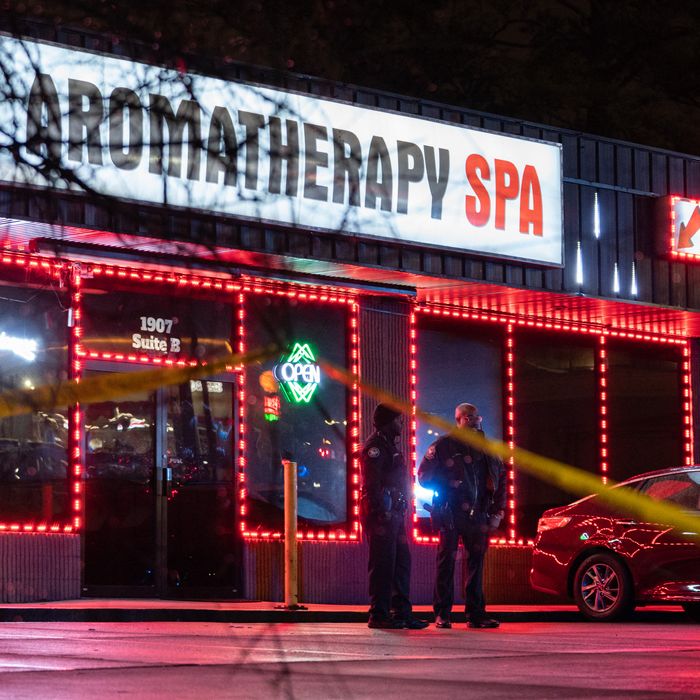 The Aromatherapy Spa in Atlanta, one of three businesses attacked on Tuesday.
Photo: Elijah Nouvelage/AFP via Getty Images
At least eight people have been killed and at least two injured in separate shootings at three spas in the metro-Atlanta area on Tuesday night. At least six of those killed were Asian women, according to the Atlanta Journal-Constitution, which also notes that all of the spas were workplaces where the majority of the employees are typically Asian. Though authorities were initially hesitant to say if they believed the incidents were linked, a little after 9 p.m. police officials reportedly stated that the same gunman was seen on surveillance video at all three spas. Below is everything we know about the shootings.
The first attack was at Young's…