Kenja Communications, a spiritual self-help group that stared down numerous allegations against its late founder, has become the only Australian organisation refusing to join the National Redress Scheme for survivors of institutional child sexual abuse.
Its late founder Ken Dyers was only ever found guilty of one charge of sexual assault, which was overturned by the High Court on a technicality.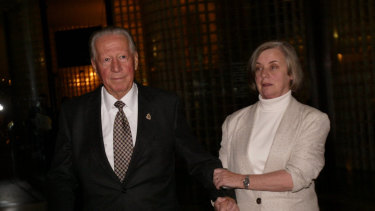 The organisation has invoked Attorney-General Christian Porter's position on the historical rape allegation against him, which he denies, to support its position.
Kenja has posted to its website a statement arguing that the same principles cited by the Attorney-General should apply to its decision not to join the National Redress Scheme.
"Anyone can contact the scheme and say they were abused as a child…