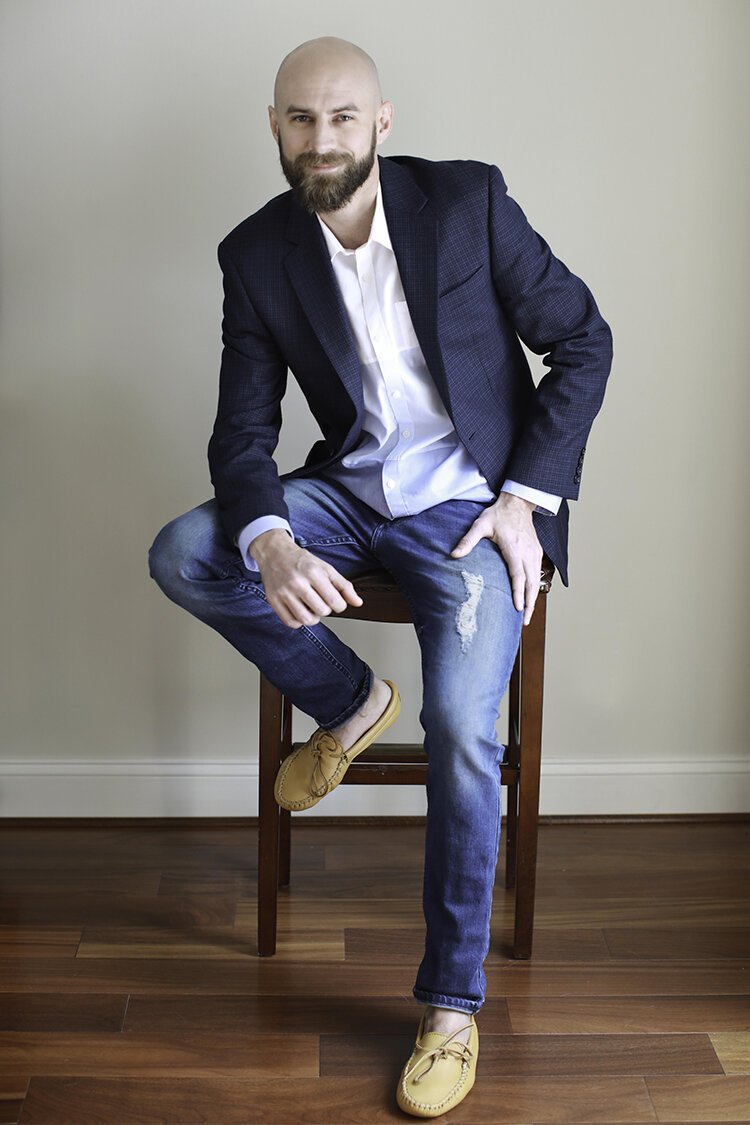 Steve Scott is the owner of Craft Hemp Company. After leaving corporate America, he has earned several certifications related to cannabis.
Steve Scott, owner of
Craft Hemp Company
in downtown Midland, is a cancer survivor. 
He used cannabis to offset chemotherapy over 14 years ago. "That interested me in how this plant could help," says Scott.
About half of Americans have tried an alternative medicine at some point in their lives. One-fifth of Americans have sought alternatives in place of conventional medicine. 
Scott has seen success with using CBD products to treat his pitbull lab, Mawka, under the supervision of a veterinarian. Mawka had torn both her ACLs. Because of her high anxiety, Scott was investigating non-surgical treatments. She was nearly back to normal within a few months, and four years later, Mawka is still doing well. 
"After that, seeing what CBD did, I decided I really wanted to become an expert in…